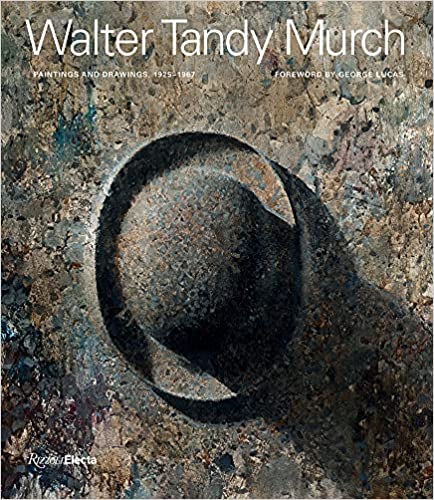 Books
Myers, Living Beyond War: A Citizen's Guide, Orbis Press, 2009.
Myers, Chapter 30, "Already Living: An Artist's Perspective on the Evolution of the Human," in The Evolutionary Epic: Science's Story and Humanity's Response, edited by Cheryl Genet, Russell Genet, Brian Swimme, Linda Palmer, and Linda Glibler, 2009.
Myers et al, "Walter Tandy Murch: Paintings and Drawings 1925—1967," Rizzoli, Sept 2021
Walter Tandy Murch
(1907–1967) was born outside Toronto and came to Manhattan intending only to work for the summer, yet ultimately pursued his entire art life there. He started as a designer of stained glass and quickly advanced to prize-winning commercial projects in addition to teaching positions at Pratt Institute, Columbia University, and Boston University, where he was head of the graduate program in painting. Henry Geldzahler, curator of twentieth-century art at The Metropolitan Museum of Art, considered Murch "underknown" and included him in an exhibition with that title at P.S.1 Contemporary Art Center (now MoMA PS1) in 1984.
Murch studied with Arshile Gorky in the 1930s and 1940s, and gained the enduring interest of art dealer and collector Betty Parsons. His superior rendering skills suffuse his still-life paintings of the ordinary with an almost mystic spirituality. In his nal exhibition at Parsons in 1966, his forms dissolve into splatters and glazes of paint out of which mysterious images emerge: a broken doll torso, a wig form, and a rock resting on an old oriental carpet. He grew as an artist right up until his untimely death from a heart attack in 1967, which occurred while a major retrospective of his work was touring North America.
Murch's work is in the collections of prominent museums such as The Metropolitan Museum of Art, the Museum of Modern Art, the Smithsonian American Art Museum, and the Whitney Museum of American Art. Until now, there has been no major monograph published on this remarkable artist, and substantiation of his extraordinarily dedicated life and work has been scarce. While there are notable catalogues that memorialize his exhibitions, Walter Tandy Murch: Paintings and Drawings, 1925–1967 is the first complete presentation of the artist's oeuvre that combines detailed analysis with a more personal and biographical perspective. With engaging and scholarly essays that are profusely illustrated, and an extensive plate section as well as a detailed bibliography, chronology, and exhibitions list, this celebration of an exceptionally talented and visionary artist is long overdue.
Judy Collischan holds an MFA in painting and a PhD in modern art history. In addition to her work on Walter Tandy Murch, she has written four books and many articles and reviews. Winslow Myers studied with Walter Murch at Boston University and spent forty years teaching art and art history, including at the Brooklyn Museum Art School and the Rhode Island School of Design. Walter Scott Murch is a distinguished film editor and sound designer, contributing to films such as American Graffiti, Apocalypse Now, for which he won his first Academy Award for sound mixing, and The English Patient, which won Best Picture and garnered him two additional Oscars, for picture editing and sound mixing. He is the author of several books on film editing, including In the Blink of an Eye, which enjoy worldwide acclaim.
Catalogs
"Passages," catalog for solo exhibition at Yvette Torres Fine Arts, Rockland, 2012.
"Alumni Drawings," Boston University, 1995.
"Sixty American Paintings," catalog, Kennedy Galleries, April 1980.
"Four Figurative Painters," catalog, Fitchburg Art Museum, 1975.
"Three Object Painters," catalog, Lamont Gallery, April 1971.
MFA Thesis Exhibition, Queens College.