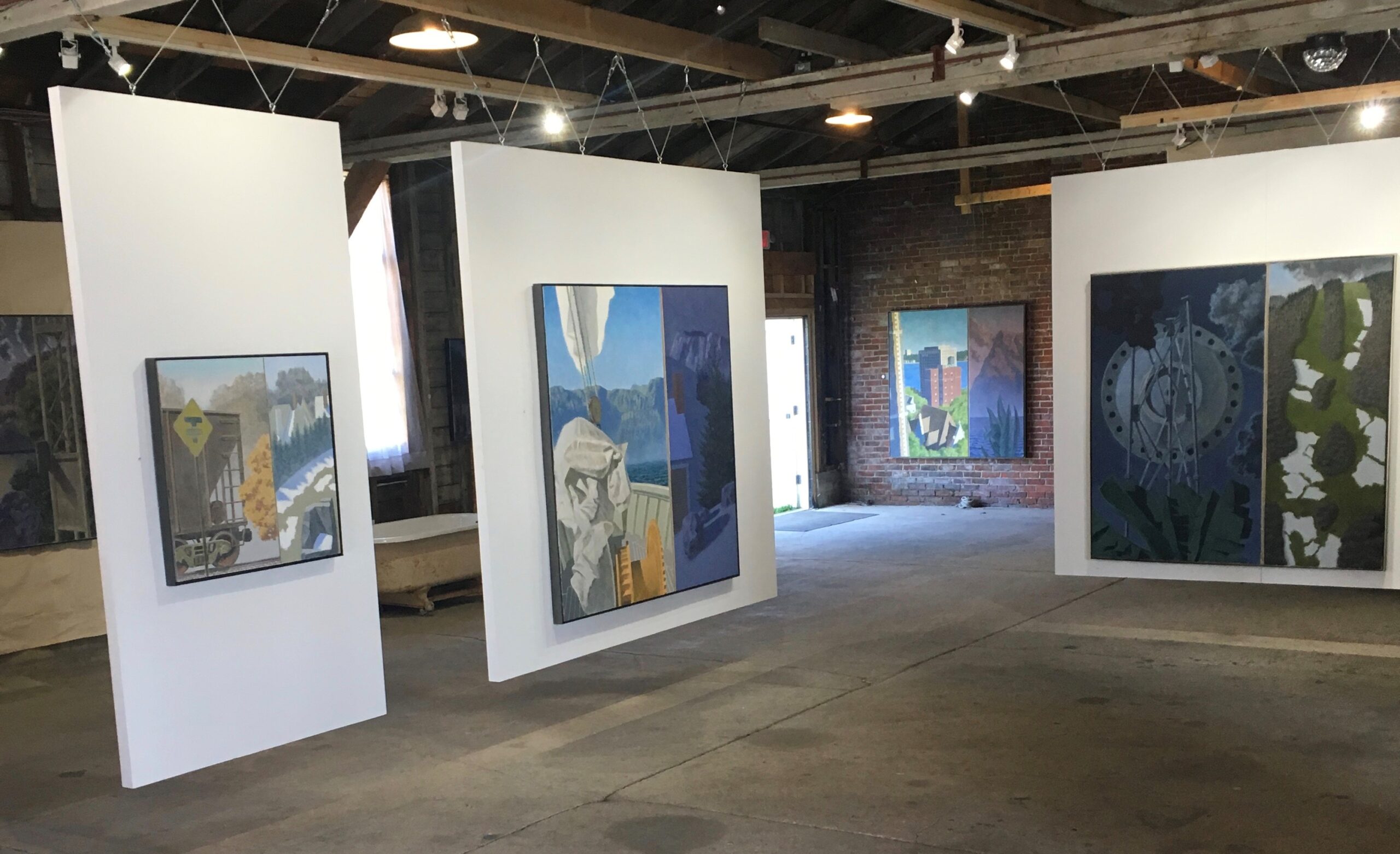 Winslow Myers is a Maine landscape and portrait painter who works in acrylic on canvas. Natural and industrial forms inspire him to work both with abstraction and representation at the same time. His landscape paintings, averaging five or six feet square, lend themselves to display in institutional or corporate settings, though he often does smaller studies for larger pieces which are appropriately scaled for the home. From 2002 to 2018 he completed a series of 29 large diptychs, each of which took months to complete – the Passage series, where the double image opened up new compositional possibilities and contrasts of seasons or times of day.
Winslow is available both for portrait commissions and to work with interior decorators to come up with pieces painted specifically for commercial or institutional sites. He sells his art through Petrel Fine Art (a gallery located at his home, 357 Bayview Rd, Nobleboro, ME), Yvette Torres Fine Arts in Rockland, ME, and the George Marshall Store Gallery in York, ME.
Please email winslow@winslowmyers.com to ask about the availability of work.